NICaS can assist physicians in determining the patient's body composition. With NICaS, physicians can also determine the cause of hypertension or hypotension, based on each patient's objective hemodynamic parameters. These parameters provide the physician with a deeper understanding of the total dynamics that cause patients' individual hemodynamic status and fluctuations.
NICaS helps physicians to be more effective in determining the proper dry weight, fluid volume status and prescriptions. With NICaS, they can prescribe the proper medication that best addresses the specific cause of each condition.
$4,300 – The average cost per day of a bed in a U.S. ICU
$108B – Approximate total annual U.S. ICU costs
4.1% – of the national health expenditure in the U.S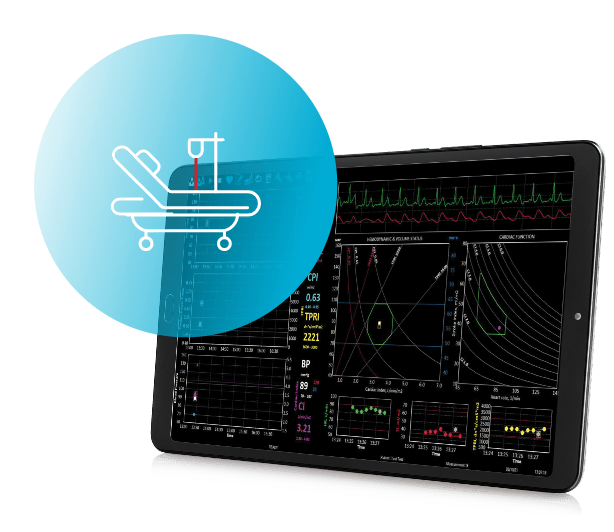 Infectious Disease
Accurate and continuous info helps reduce risk of infection
Gestational Hypertension
Determine the exact cause of hypertension for Preeclampsia management
Heart Failure
Providing caretakers with accurate information on patient hemodynamic status
Authors:N. Kofman; A.;A. Rotmansh; E. Kalmanovich Conclusion: Even in the hands of cardiologists trained in performing echocardiographic hemodynamic evaluations, the measurement consistency is relatively low.