NICaS is designed to assist physicians to determine the patient's body composition and the cause of intradialytic hypertension. Furthermore, the hypotension diagnosis is based on patients' objective hemodynamic parameters. These parameters provide physicians with a deeper understanding of the total dynamics that affect each patient's individual hemodynamic status. With NICaS, physicians can more effectively determine the proper dry weight and the dialysis session plan.
80% of end-stage kidney disease patients are expected to receive home dialysis or kidney transplants, By 2025.
88% of patients receive treatment at dialysis centers.
$84B – Medicare's annual spending on CKD patients.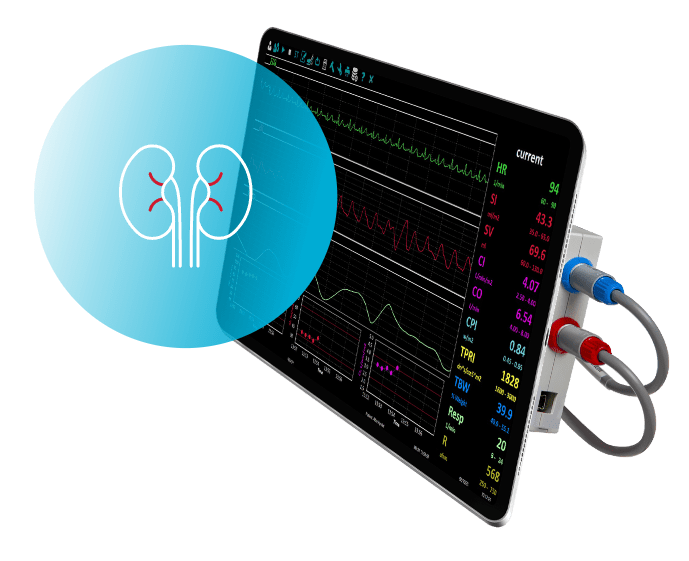 Infectious Disease
Accurate and continuous info helps reduce risk of infection
ICU/ICCU
Determining the cause of hypertension or hypotension by each patient's objective hemodynamic
Heart Failure
Providing caretakers with accurate information on patient hemodynamic status
Authors: Keren Doenyas-Barak, Marcia H. F. G. de Abreu, Lucas E. Borges, David Pereg, Ilya Litovchik, Shmuel Fuchs and Sa'ar Minha Conclusion: Non-invasive assessment of