Skilled Nursing Facilities
The NICaS non-invasive hemodynamic system enables the decision maker (treating physician, NP, RN) to manage each patient with the help of a personal and comprehensive hemodynamic profile (information otherwise only available in high level hospital care) and continuously balance the patient via drug titration.
Balancing the patient via drug titration will yield a substantial reduction in the patient readmission rates and thus significantly reduces revenue loss and deterioration of the star rating. Moreover, NICaS unique cloud-based central management platform, designed specifically for the SNF operational needs, enables the medical team to review/manage the NICaS hemodynamic data from one location, using a single provider.
24.9% – The average readmission rate to a SNF.
36% of skilled nursing facilities saw a drop in their star rating in 2019.
$400k – Is the average amount that SNFs lose per year due to HF readmissions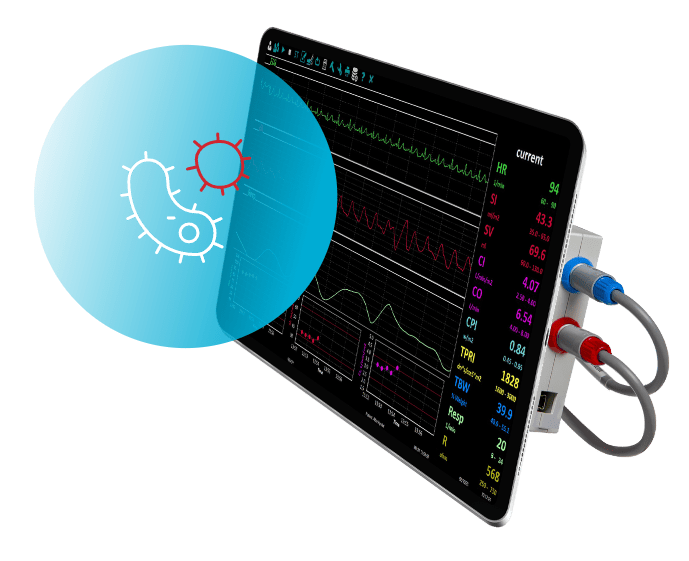 ICU/ICCU
Determining the cause of hypertension or hypotension by each patient's objective hemodynamic
Gestational Hypertension
Determine the exact cause of hypertension for Preeclampsia management
Heart Failure
Providing caretakers with accurate information on patient hemodynamic status
Authors: Keren Doenyas-Barak, Marcia H. F. G. de Abreu, Lucas E. Borges, David Pereg, Ilya Litovchik, Shmuel Fuchs and Sa'ar Minha Conclusion: Non-invasive assessment of